Casey Stoner completes three-day Sepang test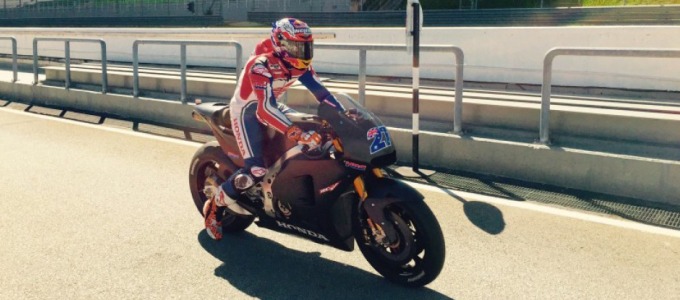 Former MotoGP World Champion Casey Stoner has completed a three-day test in Sepang for HRC.
The 2011 World Champion concluded his first test of 2015 with his former team, despite rain showers halting progress at intermittent stages throughout his test. 
The Australian was utilised fully by HRC, as he tested both the 2014 and 2015 editions of the RC213V, as well as new Brembo brakes, and other new components that could potentially aid Marquez and Pedrosa in 2015. The 29-year-old was completed laps on the Suzuka 8-Hour Honda CBR1000RR Fireblade in the final afternoon session. 
"Overall it's been a good test, very positive and we got a lot done," explained Stoner.
"On the first day we worked on the base setup and tested some small things before the rain arrived and we had to stop. Then on day two I spent a lot of time doing a back-to-back chassis comparison from last year's bike to this year's and I also tested different variations of the chassis. Brembo brought some new aluminium callipers for us to try and Honda had several other test items which we managed to get through before the rain came once again."
He continued, "on the final day we confirmed some feelings from yesterday and tried a few electronic packages as well as some different suspension. Riding the CBR was very different, I've never really ridden that kind of bike, the shifting, riding position, engine power, weight characteristic etc was quite difficult and took some getting used to. After a few exits I had more of an understanding and was able to give some feedback.
"In general it was a lot of fun and I enjoyed being able to feel the rear of the bike step out!"
Stoner has agreed to another test with HRC, although he, nor Honda have announced when the test will take place. Head over to www.facebook.com/gpxtra to see a short clip Stoner's wife Adriana took of the former World Champion during his test.