Aki Ajo to run Johann Zarco in Moto2 next season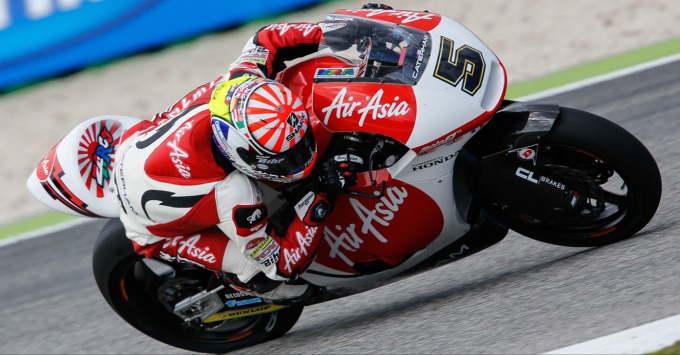 Aki Ajo will run Johann Zarco in Moto2 next season, with the Finn deciding to upscale his operation into the intermediate class.
Ajo is the most successful team owner in any class in recent seasons, guiding Mike Di Meglio, Marc Marquez, Sandro Cortese and quite possibly Jack Miller all titles in the smallest class (Di Meglio and Marquez' were 125cc, Cortese was Moto3) within the past six years. 
Along with guiding three riders to World Championships in the past, he also helped Johan Zarco to a second place finish in 2011, and his previous with the Frenchman could be why he is willing to help Zarco out.
Zarco is currently contracted to the Caterham team, however Tony Fernandez' team have decided to pull the plug after just one season, meaning Zarco is currently without a ride. With top riders at Marc VDS, Pons and Italtrans all now taken for next season, there was a genuine lack of options for the 24-year-old.
A spot in Moto2 won't be a problem for Ajo, who was given a spot way back in 2010 by IRTA, but his effort was never seriously sustained or competitive with Spaniard Alex Debon riding for his Aeroport de Castello team. However, speedweek.com this is set to change in 2015 he is now in a stronger position and ready to make a serious impact in Moto2.
The Ajo motorsports are currently running three different garages within his Moto3 banner, the Red Bull KTM team, the Husquvana team and Hafiq Azmi's SIC Ajo team. Next season he is reducing this, with just the three man Red Bull KTM team (Binder, Hanika, Oliveira) expected for next season, there are resources and equipment such as trucks already in place for the Moto2 project.
It's not just 2015 that Ajo is thinking about, he is also thinking of the bigger picture. He is seen as the premier KTM team in Moto3, and with KTM eyeing a return to MotoGP in 2017, should Ajo's Moto2 excursion be anywhere near as successful as his Moto3 teams have been there is every chance he could be all three classes by 2017, and be able to get riders under his umbrella in Moto3 and help take them right through to MotoGP. 
In Misano, Aki Ajo held negotiations and placed an order for a Kalex chassis for next season. This means Zarco will be on the Kalex chassis for 2015, which is now regarded as the best chassis to be on, as it's about to win it's third title in the five years of running in Moto2. Red Bull aren't expected to be helping step up the operation, however, as of yet no title sponsor has been announced. 
This would see Ajo continue his ascendancy to becoming one of the most powerful men in the paddock. Along with a team possibly operating in two classes, he is also a personal manager to MotoGP bound duo Jack Miller and Maverick Viñales.