Miguel Oliveira secures Red Bull Ajo ride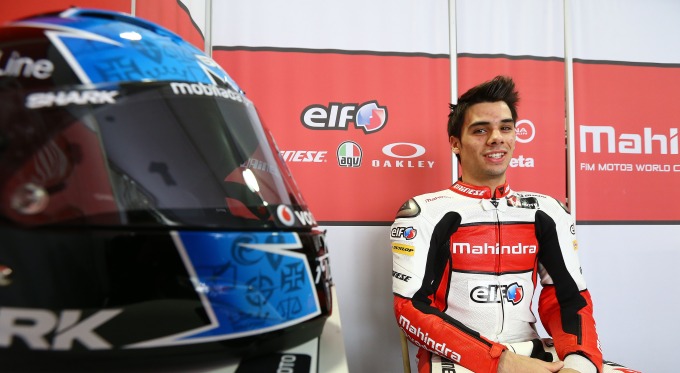 Portuguese rider Miguel Oliveria has secured a deal to ride for the Red Bull KTM Ajo for the 2015 season, and he will be partnered by Karel Hanika and South African Brad Binder. 
Oliveira, who is currently in his fourth season Grand Prix racing, will take the seat vacated by MotoGP bound Jack Miller in the KTM team.
Despite never claiming a win in Moto3, Oliveira has impressed on the Mahindra over the past two seasons, claiming the Indian brand's first four podiums and he finished sixth in the 2013 standings. His talent was clear to see from winning more races that also MotoGP bound Maverick Viñales in the 2010 Spanish championship, although crashes have always been his undoing.
"I'm very happy to be joining as professional a group as Red Bull KTM Ajo and I think that this move will allow me to fight for the top positions next season," said the 19-year-old.
"In the past Aki Ajo had demonstrated an interest in us working together, although we had never got as far as concluding an agreement. So I'm very happy to be riding as part of this structure, backed by a big factory like KTM and representing companies like Red Bull and the other big partners. It is an honour for me."
Red Bull Ajo team manager Aki Ajo is renowned for taking riders who haven't achieved great success and turning them into world champions such as Marc Marquez, Sandro Cortese and current rider Jack Miller. He wanted Oliveira last season, but Mahindra had him tied down to a two year contract he couldn't break, but he gets his man this winter. 
"I'm very happy to start working with Miguel [Oliveira] from 2015, because we have known each other a long time and he is one of the biggest talents in this paddock. Even though he is still a young man, he has extensive experience in both 125cc and at the highest level in Moto3," said the Finn.
"Just as we have done in recent years with Red Bull, KTM and other partners, we will work to maintain the same level and get the best possible results; with Miguel I am sure that we have the potential to do so.
"As is normal, we have to think about the future and so we have moved to bring in Miguel, but at this point of the current season the most important thing is to keep our focus on the 2014 Moto3 World Championship. Now we are in a good position, but it's still a very tight series with many riders at the top."