Loris Baz consdering 2015 MotoGP offers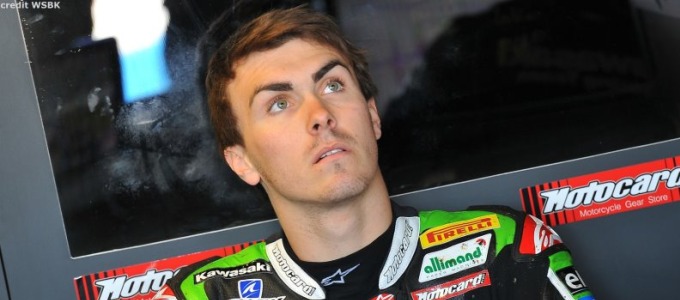 At just 21 years of age Loris Baz has a huge future ahead of him, but will it be in the World Superbike or the MotoGP paddock? 
The Frenchman is currently fourth in the World Superbike championship on his Kawasaki Ninja, trailing his team mate and reigning World Champion Tom Sykes by 72 points with just three rounds remaining. With the title looking like it may be over this year, and a lot of tension between himself and Sykes, could Baz be ready to make the jump that Colin Edwards, Ben Spies and Cal Crutchlow all have in swapping Superbikes for prototype bikes?
Well, the likely hood of that happening would increase significantly should his ride in the Kawasaki team become unattainable. After a crash in Sepang relations between the two Kawasaki riders have been frosty at best. With Sykes signing a two year deal a few weeks back, there are question marks over what will happen with Baz. But despite this, the young Frenchman said he wouldn't ride for another team in World Superbikes, it would Kawasaki or MotoGP. 
"I have several options in MotoGP as well as in Superbike," he told offbikes.com, via the World Superbike official website. "To be more precise, I have several options in MotoGP and one in Superbike. I don't see myself racing in Superbike for another team than Kawasaki.
"I'm waiting to hear from them. I think that their priority was to confirm one of the two riders and so they signed Sykes. We're in talks but it takes a little bit more time than usual because many people are taking holidays in August. But on one side or another, I should know something pretty soon. I would like to stay in Superbike and try to win the title, but we have to see if we all want the same thing here."
If Kawasaki do not end up offering Baz a contract, then he doesn't have a shortage of offers from MotoGP to choose from. Although he didn't specify who he has received offers from, there are still vacant seats at Pramac, Gresini, Forward and Aspar which would all surely appeal to the Frenchman. 
"[A move to MotoGP] depends on the conditions of each deal. The goal is obviously to race in Grand Prix. But it could also be interesting to stay in Superbike and fight for the title. The coming days are going to be important but so far, I don't know what will happen. It's 50/50 so far and I'm interested in everything. Will it be MotoGP or Superbike I don't know, but I surely will give my 100%, I will fight."