Marquez knows the run will end at some point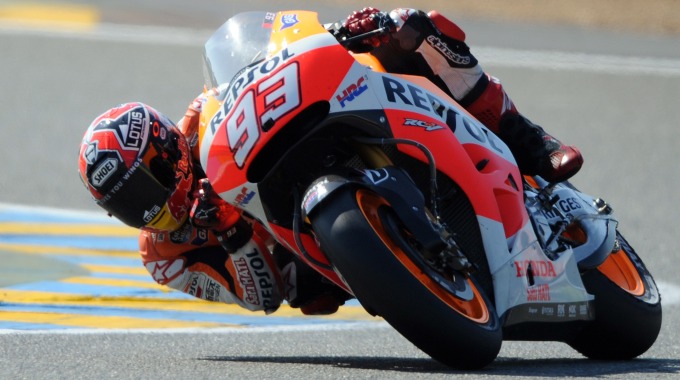 Defending MotoGP World Champion Marc Marquez insists he is keeping his feet firmly on the ground despite winning the open seven races of the season.
The 21 year-old is leading the World Championship by 58 points, although he is fully aware his run could come to an end at any race, bringing his record breaking start to the season to an end.
Marquez has seen his victory margin shrink with every race this year, with the Catalan Grand Prix the closest Grand Prix this season, with Dani Pedrosa and Valentino Rossi challenging Marquez right until the final corner. Leaving many thinking this weekend could see Marquez fail to stand on the top step for the first time this season.
"We are still in enjoying a really good momentum but we know it can't go on forever!" said Marquez, who is looking for his first MotoGP win at Assen after finishing second to Valentino Rossi last season.

"I really like Assen and have had some good results in the lower categories, and last year we took second in my first visit there on the MotoGP machine. 

"The weather is always unpredictable there so we will, as always, work hard from the first session to find a good setup."
The weather could prove to be a key this weekend, with rain predicted to fall on Thursday and race day, it could be another scenario similar to Catalunya where every rider is waiting for the rain to arrive in the race. Marquez will not want to stop his record, although he is aware of the Championship implications a crash could have.