Ben Spies will never race again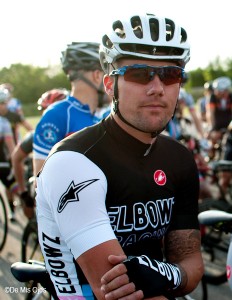 2009 World Superbike Champion and former MotoGP star Ben Spies has said he will never race a motorcycle again.
The Texan retired from racing at the end of the 2013 season after failing to fully recover from a shoulder injury sustained in Malaysia at the back end of the 2012 season.
He looked to be back on the comeback trail at the beginning of last season, before having to sit out, and allow his shoulder more time to recover after just two rounds of the season. However, just when he returned at Indianapolis, Spies' luck failed to improve when a practice crash saw him injure the left shoulder further, and subsequently end his racing career.
Spies had hoped a year away from racing could've seen him return in 2015, but this past weekend in Texas he dispelled all rumours of a return.
Speaking to British paper Motorcycle News, Spies said whilst you can never say never, he doesn't think he'll ever be racing a motorcycle again.
"I want to say never say never but unless something dramatic happens in the world of medicine then 100% right now it is not happening at any level of racing," said Spies.
"It sucks for sure but not when I know that if I gave 100% and tried to line up then it is dangerous because of the shoulder. That makes it an easier pill to swallow and when it comes to retirement it happened the way I would want it, as in not a big fuss. It was a nice way to step away from it and not get all emotional but it sucked the way it happened and I wish it had ended on a better note. But 2012 was a horrible year on a lot of fronts. And last year I should never have been racing. Besides that we had good years.
"I had one horrible season and I can live with that and I don't have any regrets. If things were right I could maybe have won a couple more races in MotoGP and been in the top three in the championship but I don't think being world champion was ever on the cards for me. I'm realistic and I know it was never going to happen."
Spies said that despite his other interests now take his time up, including his professional cycling team, named 'Elbowz' after the man himself's symbolic riding style.