Yamaha confirm they will be the Movistar Yamaha Team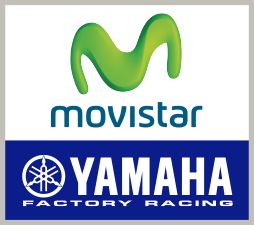 We told you a few weeks back that Movistar were back in MotoGP, to sponsor the Factory Yamaha team, and this morning Yamaha have released an official statement confirming the news.
The team will now be known as the 'Movistar Yamaha MotoGP' for the next FIVE years. The news comes on the back on Movistar's announcement that they will share the Spanish television rights, with a presenting team consisting of Alex Criville and rumours of Alberto Puig amongst others joining. The news of the PPV service co-hosting MotoGP has caused uproar in Spain, but now appears to have benefited Yamaha.
The deal was struck in February, but Yamaha executives had to fly out to America to negotiate with Monster Energy over fairing space on the 2014 bike before the deal could be confirmed. There were some rumours that Yamaha wanted to completely remove the Monster sponsorship from the bikes, whilst others suggested that there merely wanted to relocate the 'Monster claw' the make space for another green M.
As title sponsor, Movistar will have their name on the bike, riders' leathers, team uniform, pit-garage, trucks, hospitality and just about anywhere else you can think about, in what is a huge deal for Yamaha who have been left without a title sponsor since Fiat didn't resign when Rossi left for Ducati back in 2010.
Of course this means there will be a new livery on the 2014 M1, and this will be revealed on the 19th March, just before the season opener in Qatar in just over two weeks time.
In the official press statement, Yamaha managing director Lin Jarvis said: "We are delighted to be able to welcome the Movistar brand back into the world of MotoGP in such spectacular fashion.
"Dedicated fans of motorcycle racing will know that Movistar has a strong history in the sport, and in the past they supported many talented young riders who later evolved to be the top stars in the MotoGP class. We are therefore honoured that they chose Yamaha as their partner to re-enter motorcycle racing.
"The 5 year partnership provides an incredibly stable platform for both parties to fully exploit the relationship and make plans not just in the short-term but also strategically over a longer period. Their long-term commitment is also a strong sign of confidence in the sport and provides reassurance to the other sponsors and partners involved with our team."
Jorge Lorenzo also appeared happy with the news.
"I am so happy with this announcement and the arrival of such a big, key sponsor as Movistar. This is an enormous partner that is not just Spanish like me but also that shares a big history in the past of the motorsport, especially in motorcycling. Now they're back in MotoGP and more importantly, they have made a perfect marriage with Yamaha," said the Mallorcan.
Whilst Valentino Rossi was a little more measured. "It's really a great pleasure to know that Movistar will be joining Yamaha Factory Racing in MotoGP," said the Doctor.
"I am also very happy that Yamaha have a new title sponsor! It will be a very important season for me and for Yamaha. We have always been very motivated but this news has brought new enthusiasm and this is a very positive thing."
Yamaha released the news with this cheesey video of the riders getting a message from Lin Jarvis about the news.