Brazil to be cancelled before the start of the season?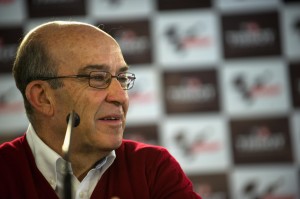 Could MotoGP be facing another South American problem in 2014? Could they be forced to postpone this seasons Brazilian Grand Prix?
MotoGP are set to be heading to Brazil this season, making it two Southern American rounds this season.
However reports from the Italian media suggest that this seasons Brazilian round will have to be postponed due to the rumours that the company awarded the contract to organise the Grand Prix hasn't been able to secure the sufficient funding to renovate the Autódromo Internacional Nelson Piquet circuit.
The rumours which feature in both Motosprint and InfoMotoGP say that the biggest problem faced is the substantial amount of work required, and the minimal funds that the company has. As well safety requirements needing upgrading to meet World Championship standard, the entire infrastructure of the circuit needs upgrading, something the current contractors cannot finance.
An alternative suggestion from Motosprint suggested Dorna may consider relocating the event to the Autódromo Internacional Ayrton Senna in Goiania, however it's facing the same infrastructure and safety difficulties as the Nelson Piquet circuit in Brasilia.
Speaking to Motociclismo, Dorna CEO Carmelo Ezpeleta has said he expects 20 races in the future, but he's also said we will know before the start of the season if we have an 18 or a 19 race season. "Well 19 if you do Brazil… Before the Championship, it will be known if they are 18 or 19 [races]."
The always great MotoMatters spoke to a source off the record, who told the website that none of the teams have made any travel plans for Brazil.
Should the inevitable happen, and Brazil indeed get postponed until 2015, Dorna may explore the option of moving the Aragon Grand Prix, to the weekend of the 28th, (a week later, the weekend the Brazilian Grand Prix was due to go ahead) leaving a gap between the Misano and Aragon Grand Prix's, meaning the 21st is free for the Le Mans 24 hours race.
Last season the Argentine Grand Prix was meant to be Grand Prix racings return to South America after nearly a decade away, however a political despite between Repsol and the Argentine government, however with that dispute now resolved, we will have at least one round in South America this season.
As soon as we have any information about the future of the Brazilian Grand Prix, we will let you know.