Tech3 riders may have to wait for seamless gearbox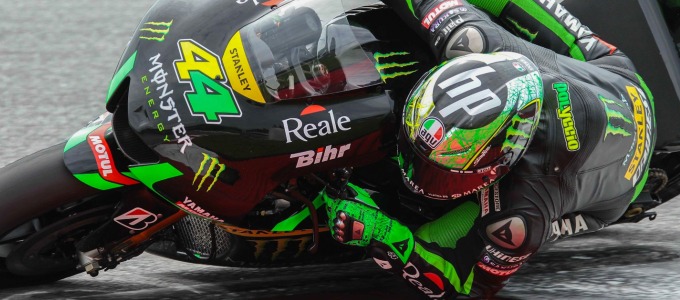 The Monster Yamaha Tech3 duo Bradley Smith and Pol Espargaro may be without the highly desirable totally seamless gearbox for the majority of 2015.
Yamaha technicians are playing catch-up with their Honda and Ducati counterparts in terms of gearbox development. Honda showed the way, and were closely followed by Ducati in fitting their respective bikes with totally seamless shifting gearboxes. Yamaha are currently still only operating with a seamless upshift. 
Work in Japan over the winter was intense, and Lorenzo and Rossi got their first taste of the totally seamless shift gearbox during the second Sepang test. It worked as desired, but the jury is still out as to if it has enough miles under it's belt to be used in the first race in Qatar in three weeks time. 
Both Lorenzo and Rossi commented that the new gearbox aided them not only in keeping the gas on longer, but also in braking stability when coming back down the gears, but they still felt it was inferior to the stability the Honda's were enjoying. 
Smith and Espargaro also enjoyed winter upgrades to their YZR-M1 Yamaha's as their gearbox allowed them to seamless shift between all gear, an improvement on their previous edition of just second to sixth gear. 
Whether Smith and Espargaro can expect the same benefits and same gearbox as their factory stablemates remains to be seen, with Yamaha Factory Racing Managing Director Lin Jarvis explaining that the factory teams takes priority over the satellite outfit. 
"All developments for the latest version of the seamless transmission are reserved exclusively for the Factory team," Jarvis explained to speedweek.com.
"I don't know if the Tech3 team will still get the latest gear during the 2015 season. We will pass on these developments, as always, to the Tech3 team, when the time comes. They're already benefitting from last year's gear and will thus have taken a big step forward. Pol and Bradley are very happy with the material we provide them with."
Photo via MotoGP.com