Dorna want to expand MotoGP into India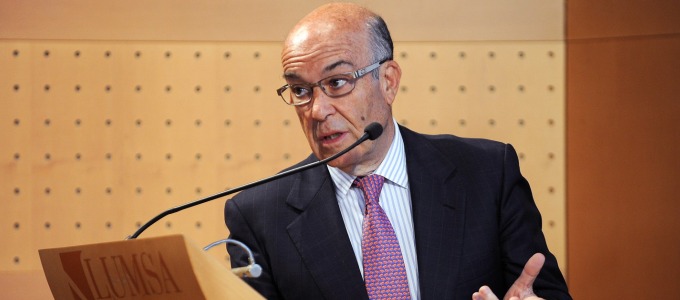 Dorna CEO Carmelo Ezpeleta has said he wants to expand MotoGP into India sooner rather than later. 
India is currently the second biggest motorcycle market in the world, and there is willingness to push through a deal to get racing into India from both organisers and teams sooner rather than later. Ezpeleta appreciates how big the Indian market is, and is looking to get it on the calendar for 2017.
Should MotoGP get to India, it wouldn't be the first international motorsport series to go, or try to go to India. Formula One raced in India from 2011-2013, at the Buddh International Circuit, before tax and bureaucracy problems prevented Formula One from returning.
Dorna have also had their troubles with Indian law. World Superbikes had hoped to race in India back in 2013. However, shipping and logistical difficulties meant that the race was postponed, and eventually cancelled. This is one major hurdle that MotoGP would have to overcome should they put India on the calendar.  
"It's different, Formula One is another aspirational level. Motorbikes are something very popular in India and are much closer to normal people," Ezpeleta told Reuters.
"We need to focus on different things here, like we have no [local] promoter. But the cost of organising a MotoGP race is less than Formula One and we have a manufacturer in Mahindra who are participating in Moto3."
Mahindra's participation in MotoGP is continuing to grow in 2015. The Indian manufacturer will supply four bikes to Moto3 teams in 2015, as well as being the official Aspar Moto3 team for 2015. On top of their added Moto3 commitment, they have also expressed an interest in ultimately entering a bike in MotoGP. 
"We need three things to be successful in a country like India. First a manufacturer being part of the deal and in this case we have Mahindra, secondly, we need to have Indian riders but unfortunately we have none presently and for that we have the Asian talent cup. And finally we need to have a Grand Prix."
He continued, "I think we are putting all our first steps right to be successful in India but nothing is easy from the beginning. We have a lot of demand for Grand Prix all around the world, especially from Asia, and we are talking to different countries." 
Dorna's commitment to expanding into Asia and the South American market has been known for a long time, with Superbike races in Chile and Thailand be run, with the understanding that should all go well, MotoGP could follow the following year. 
Photo credit MotoGP.com