Casey Stoner to continue testing for HRC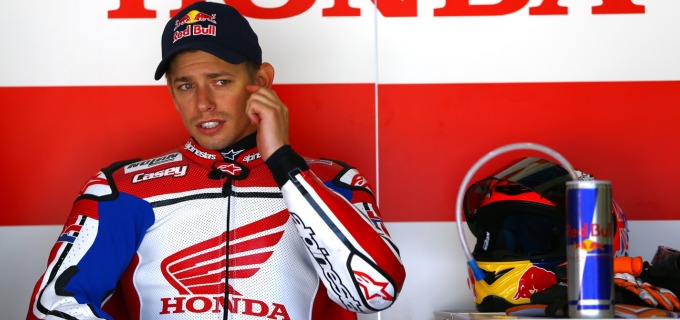 Former MotoGP World Champion Casey Stoner will return once again, to test for Honda into 2015.
Stoner, who won the 2011 MotoGP title for Honda in his first season with the Japanese manufacturer retired at the end of 2012, and has resisted the urge to return on numerous occasions, but he has agreed and completed three private tests for HRC over the past two years.  
His testing duties have ranged from testing new full factory bikes, to testing the new prototype machines right round to testing the RC213V with new Michelin tyres in Motegi, ahead of the switch in rubber ahead of 2016. 
Stoners latest commitment will see him testing new parts for Honda in Sepang at the end of January. The Aussie will be testing in Malaysia from 29th-31st of January, less than a week before the first official test of the year at the same venue in Southern Asia.
"After having a long break from riding, it was refreshing to get back on a bike a few months ago," explained Stoner.
"Now after a relaxing Christmas and New Year I'm happy to announce that I've been speaking to Nakamoto San and we have come to an agreement in continuing our relationship.
I am currently preparing to ride in Sepang in a few weeks – which will be very different weather and humidity to Motegi – so I need to get myself fit!"
"We are very happy to be able to start 2015 by announcing the continuation of our relationship with Casey and keep him in the Honda family," said HRC vice president Shuhei Nakamoto.
"The feedback he gives HRC is invaluable and we are fortunate to have a test rider capable to push the RC213V to its limits."
Stoner's testing times from his previous tests have never been released by Honda, although his times on the original prototype were understood to have been less than a second off his best lap time around Motegi on his last ride there as a full factory rider less than 12 months earlier.
Photo Credit via MotoGP.com